A friendly middleground.
Joomla! is a popular open source Content Management System (CMS) that first made an appearance in 2005. It is the perfect bridge between user-friendly WordPress and developer-favorite Drupal.
Joomla! is built on the LAMP (Linix, Apache, MySQL, PHP) development stack and uses an object oriented programming structure. Joomla! is popular with developers and users alike because:
1. It's a solid bridge in the CMS landscape.
Joomla! fits in between easily accessible WordPress and high-functioning Drupal when it comes to a CMS, mimicking a bit of WordPress's ease-of-use while retaining some of the sophistication of Drupal. This makes it a perfect fit for websites that include:
Small Business
Corporate
Non-Profit
Web Portals
Publication Websites
Government Applications
2. It's open source, with extensions for added flexibility.
The main purpose of Joomla! is to make development easier and more efficient by providing a free open source platform with a strong development community to back it up, providing extensions and modules at low or no cost. These modules extend the abilities of the platform. These help make Joomla! flexible for use. Some of the extensions you might find for the Joomla! platform to add to your website include:
Newsletter
Email Marketing
eCommerce
Calendar
Native Application ("App") Extensions: iOS & Android
Image Slider Applications
Document Storage / Sharing
Photo Application
Weather
Map
Directory
Language Conversion and Management
AD Extensions
3. It has an active community, with continued improvements to the platform.
The Joomla! community is quite active, one of the reasons the developer community has helped to make Joomla! the second most popular CMS in use today.
Joomla! holds various international developer conferences that are designed to support and grow the developer community as well as educate Joomla! users on the platform and its capabilities. The events also help connect Joomla! users, developers, marketers and designers.
4. It has an extensive API.
The API for Joomla! is also fairly extensive and allows third parties to easily connect their software or applications to the platform. This increases the ability of Joomla! to interact and work with what a client needs.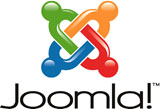 Joomla Development